The timing was perfect!  I received this hat from Tom at Melondipity.com to offer to you as a giveaway.   Here is my daughter wearing the hat in our blizzard remains up here in Michigan.
It's adorable!!   A $30.00+ value.  This new hat, by Zooni, is a "Little Kid" hat for ages 2-8.
*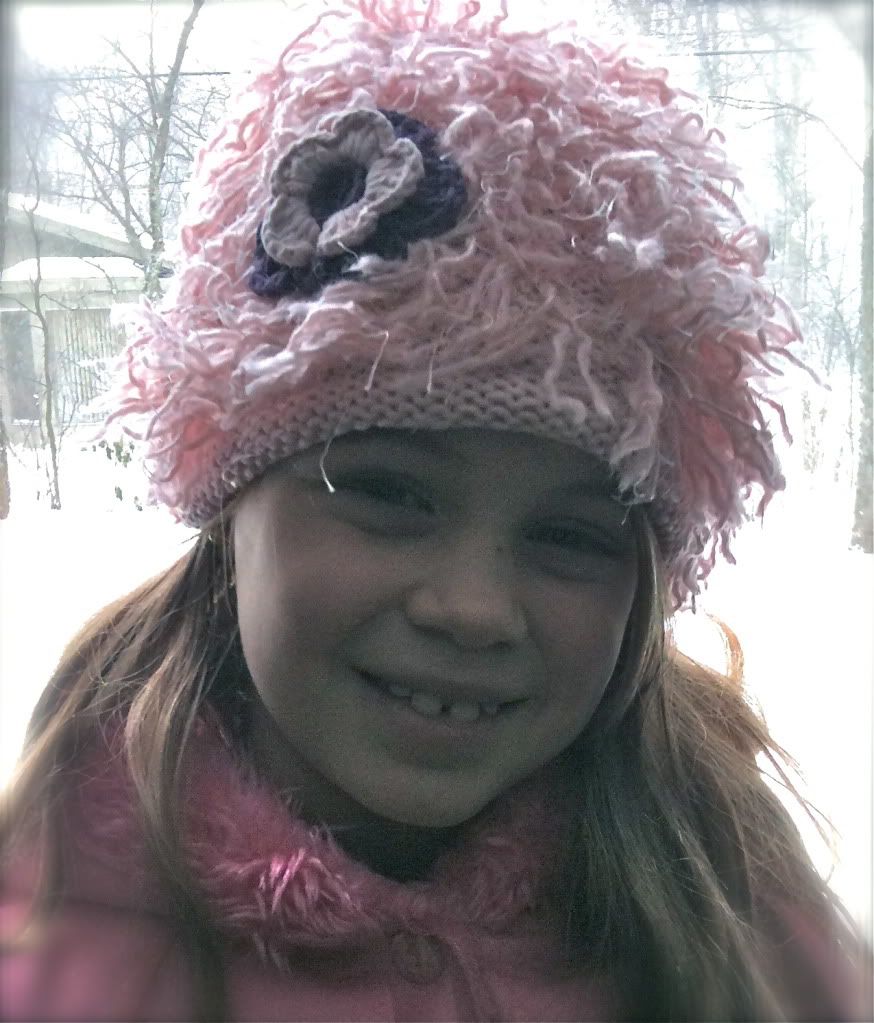 This is a 1 day Giveaway!
Enter in the next 24 hours.
All you need to do to be entered to win is….
leave a comment below (via Facebook or directly on the blog) and let us know you want it.
p.s:  A few words on how much you like it would make the folks at Melondipity happy too
Hurry!  When the blizzard moves out, so does this giveaway.  Enter by 3:00 EST, Feb 3.
Winner will be announced by 5:00 p.m. EST.


Melondipity offers a fabulous selection of baby hats and little kid hats (ages 2 – 8), and I just read on their website they will soon have baby shoes too.   They have a lot of unique things going on for their customers:
Good luck! Have fun getting to know Melondipity.  You'll encounter the nicest people there, and their customer service is top notch.
p.s.  do you have any baby or kids specialty hats to sell?  List them on LoobaLee (it's free!).