Have an iPad and love to shop?  Then you've got to check out the latest mobile apps that take shopping on the go to a whole new level.  The best thing about these apps is they eliminate all those paper catalogs that flood your mailbox hence saving space in your garbage/recycle bins and help make the planet a little less cluttered.
Catalog Spree, a new way to get your favorite catalogs delivered to your iPad.  Browse, shop, subscribe and share your favorite brands from your mobile device.  Find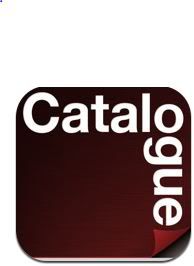 retailers like, Nordstrom, Tea Collection, US Toy and Birthday Express to name a few.    
Catalogue (the app) for iPad and Android is an easy to use tool to view catalogs in digital form.  Find retailers like Williams-Sonoma, Crate & Barrel, Land of Nod, J.Crew, Nordstrom, Sephora, Saks Fifth Avenue and more in a one stop catalog browsing source.  
We love anything that helps save mother earth from unnecessary waste and using these apps for mobile devices is a great way to spare a tree or two.  
 LoobaLee.com - Where Style-Savvy Moms Buy and Sell Quality Kids' Clothes – Fee Free!