Have you heard the news?
LoobaLee is now fee-FREE!
Now you can list your kid's clothing for sale online for free!  No more subscriptions!  And, as always on LoobaLee… no insertion fees, no end of sale commissions, … no kidding!
Join Now!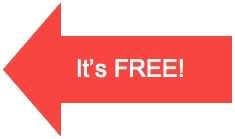 I have literally interviewed 100′s of moms who already sell online (or want to sell online), and as a result I know:
You Love Free! You're frustrated with high, complicated fees.

You Value Quality! You're tired of browsing through spam, low quality listings and leery of swapping for unknown items.

You Care About Customer Care. You value being able to contact and obtain genuinely helpful service.

And, You Have an Emotional Investment in Your Kid's Outgrown Clothing. You care what happens to your kid's clothing after it leaves your hands.
It's time for a change!   When I ask myself what I would want… it's the same.  
At LoobaLee, we're committed to taking the focus of fees when it comes to selling kids clothing online and focusing quality:  quality listings and quality experience.
We are the only site that offers both free and quality — because no one else can!  Our endless research, custom site, and moderated service make us truly unique.   When you shop or list on LoobaLee, we guarantee you will only find quality, name brand, and designer listings.
Welcome to Free & Happy LoobaLee Buying and Selling!
Help us spread the news!  

Suzanne Rielle
Co-founder, LoobaLee.com