We are in the never ending process of researching children's clothing designers to add to our listing and search menu.  We are very particular and offer brands that produce high quality kids apparel for our LoobaLee customers.  While we recommend proper care of your child's wardrobe, we choose brands that can withstand normal wash and wear and still offer a nice resale value.   Buy right, care right, sell right! 
We're up to 945 qualified designer children's clothing brands with the newest additions listed below!
October 31st will be here before you know it so make sure we've got the Halloween costume brand(s) of your child's outgrown frocks on our menu.  If  you need one added, please let us know via this link > Recommend a Brand  
Brand suggestions from our customers get top priority in our review process and are usually researched and reviewed in a few short days.
In the meantime, feel free to click on any logo below to either take you to our current inventory or to the designer's website.
Newly Added: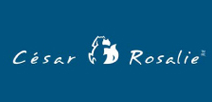 Loobalee.com Where you can buy and sell your children's clothing on-line and outfit your kids for virtually free.