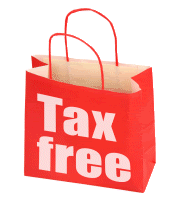 Tax free days start this week for those of you are lo0king to save a few extra dollars on your back to school shopping.
Tax free items differ from state to state but you can keep Uncle Sam's money for the purchase of clothing, footwear, school supplies, sports equipment and even computers.
Below is a quick listing of tax free dates along with the participating states.
August 6-8: Alabama, Missouri, New Mexico, North Carolina, Oklahoma, South Carolina, Tennessee, Virginia
August 6-15: Illinois
August 6-4: Iowa
August 8-14: Maryland
August 15-21: Connecticut
August 13-15: Florida
Click here for a complete list of states that participate along with the items that are tax free.